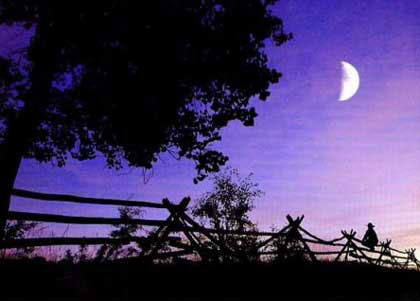 At the end of the great day, when the orchestra had played its last note, the two newlyweds slipped away .....
The Queen of Ardesia turned to Hector and, in a mysterious tone, asked "Did you get the suitcases like I asked?"
"Yes, my love," the groom answered.
"But I don't see any trains, carriages, automobiles here.
How do you plan on traveling?"
"Don't worry," said the Queen. She raised her hand and uttered unintelligible words.