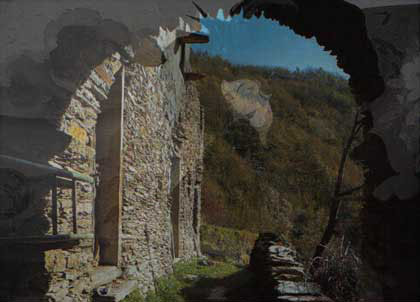 The Queen of Ardesia is a Roman goddess who managed to survive from antiquity until the beginning of the 1900s in Valfontanabuona (Genoa), Italy.
Sharing a fate common to many of those
from Valfontanabuona, she boarded
a transatlantic liner hoping to discover new frontiers in America.
During the trip she met Hector....